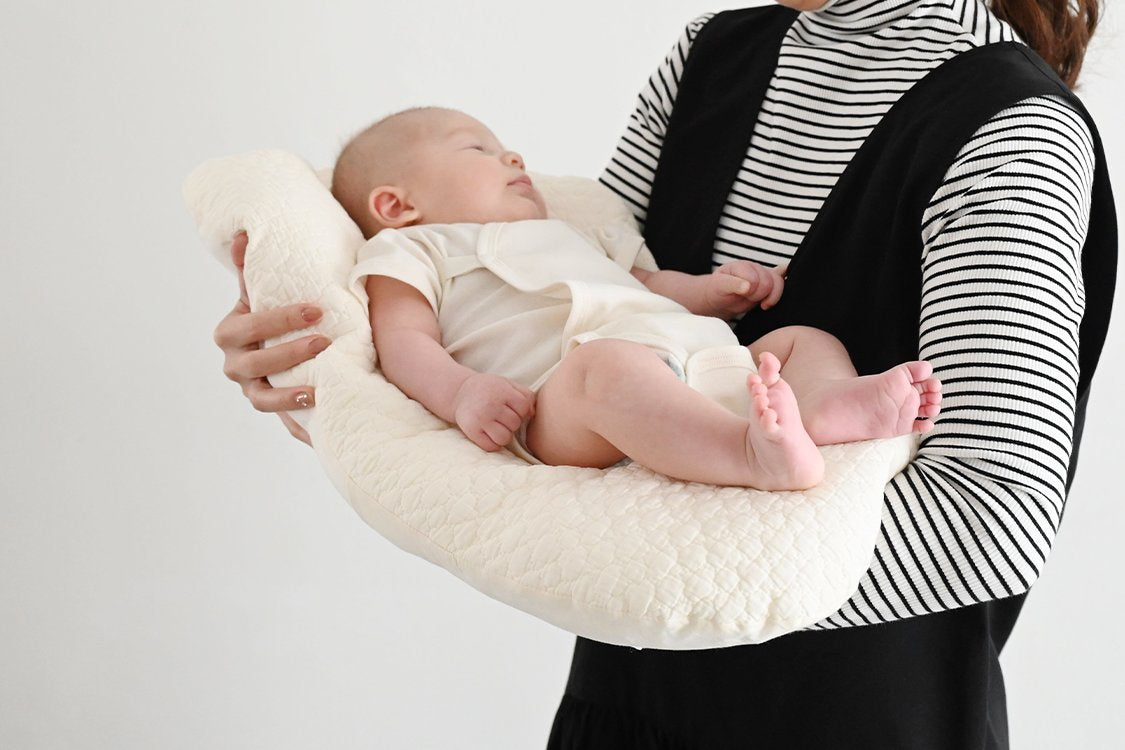 A Topponcino is a soft, mat-like baby support pillow that provides comfort, support and consistency throughout the first few delicate months of a baby's life.
Read more ▼

Your baby's first best friend

Your newborn is experiencing smells, temperatures, and textures for the first time. These new senses can be overwhelming and frightening. All of the novel experiences can be harsh.
It is important to find items and habits that delicately transition your baby into the world.
Not only will the Topponcino assist your newborn in its transition to life outside the womb, it will also help you as a parent to transition into your new role of a caretaker.



Easily hold & handle your baby

When your baby enters this world, it needs physical and emotional support. Babies are generally hearty little people. However, there is countless evidence that a human baby is born "too soon."
There's no more proof of this than the fact that your new baby will not be able to hold their head up on their own.
Used by parents for generations, the Topponcino's unique oval design physically supports your baby while handling, holding and feeding.



"We Heart the Topponcino"

Here are 5 reasons why:

1. It makes family members feel secure holding the baby.
2. The baby feels secure.
3. Older siblings can more easily hold the baby.
4. It provides some nursing coverage without having to totally cover up.
5. It eases the transition to baby's bed.