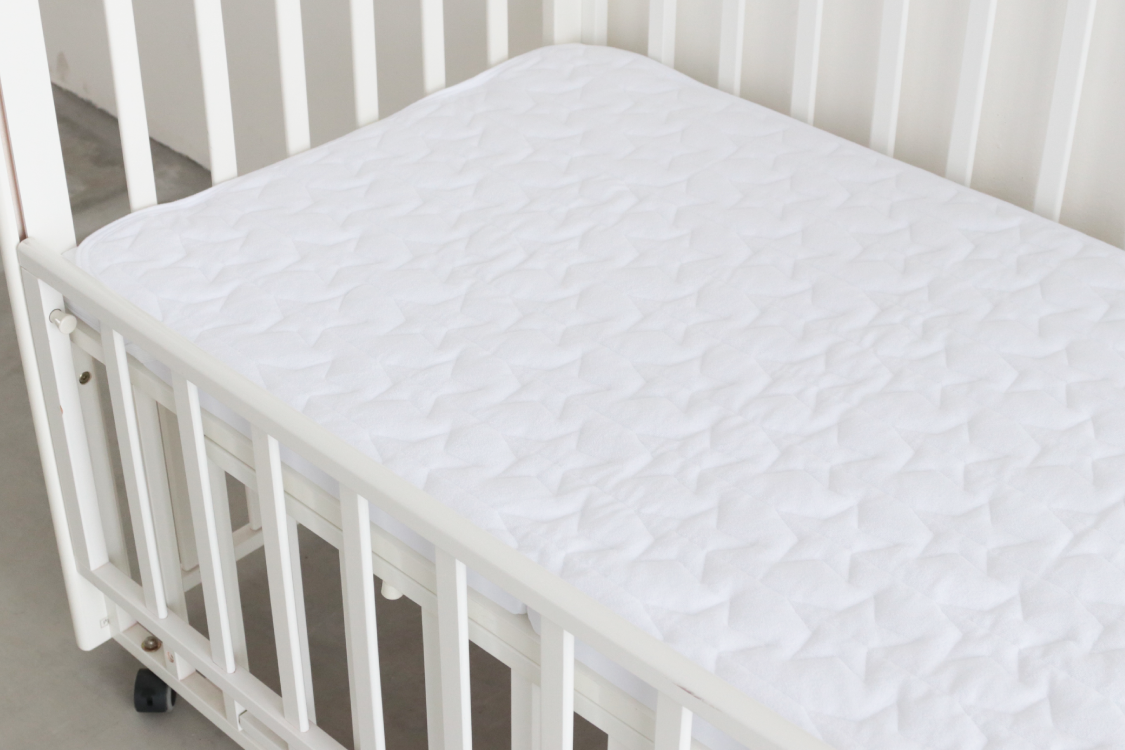 A crib mattress pad goes on top of your little one's mattress and doesn't retain liquids. This means that when accidents do happen, the fluids won't soak into your little one's clothing or ruin the bed.
So, you can think of this pad as a barrier of protection between the mattress and your little one!
Read more ▼




4 Benefits Of A Crib Mattress Pad

1. Protects Your Baby's Mattress
2. Creates A More Sanitary Space
3. Offers Convenience
4. Provides Safer Sleep
5. Finally, your baby will feel safe and secure in a wearable blanket.

By now, we hope you're clear on one thing — a crib mattress pad is not a want, but a need! While there are many benefits, one of the most notable is that it will help keep both your baby and the mattress dry throughout the night.
We also hope you understand that not all mattress pads are created equal.
It's essential to choose one that is made with the right (safe) materials, is machine washable, and is easy to put on and take off.
With our popular Waterproof Crib Mattress Pad, which fits all standard crib mattresses perfectly, uncomfortable and soggy nights are now a thing of the past!